Wednesday, February 2nd, 2011
For the third year now Brendan and I boarded the metro and ventured into dc for the auto show. This year B was most interested in the race cars, especially the one rally car with mud all over it. The yellow camero and police cruiser from the transformers movies were also big hits.

Of course I am pretty much obligated to drop $10 each year on some crappy but much loved toy car or truck.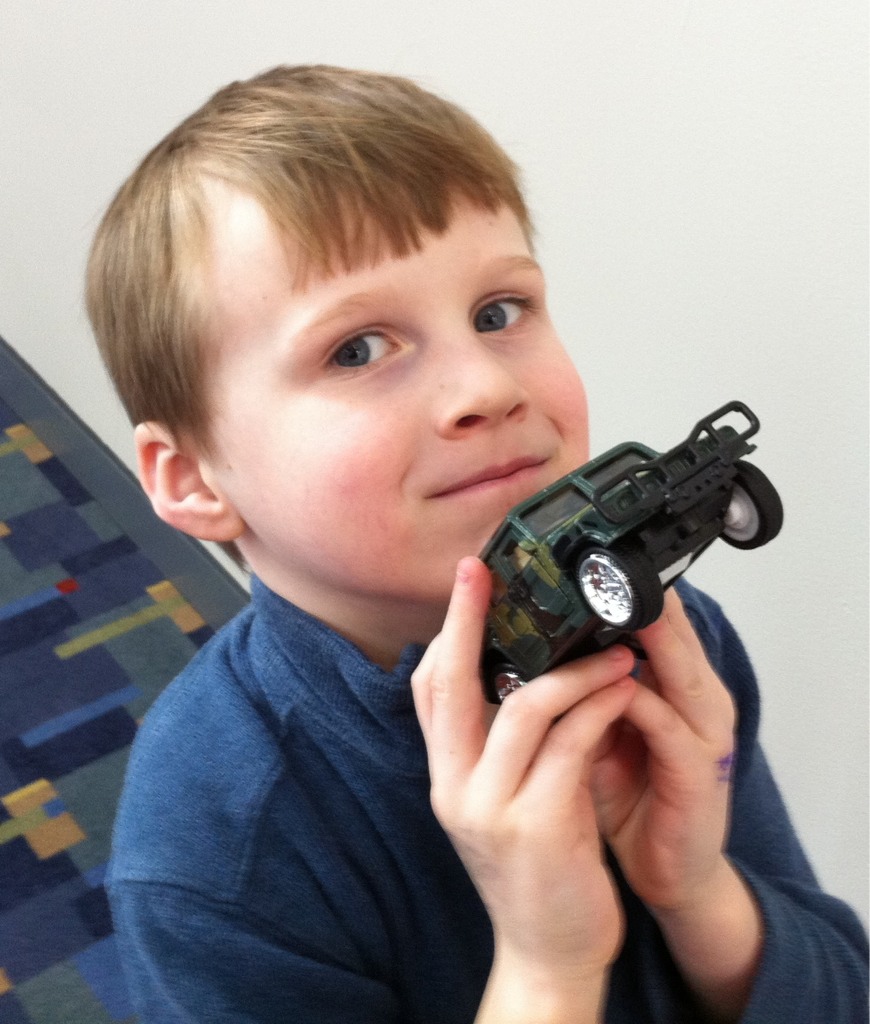 Practicing his winners circle pose

Gecko